The children and grandchildren of political prisoners who worked in the 1950s to renovate the Casino went to visit the building
Moments full of emotion at the Casino in Constanța! Some of the children and grandchildren of political prisoners who worked in the 1950s to renovate the Casino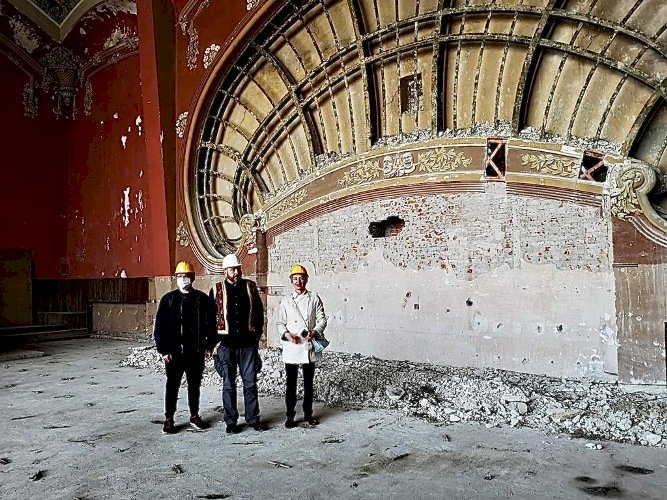 Moments full of emotion at the Casino in Constanța! Some of the children and grandchildren of political prisoners who worked on the renovation of the Casino in the 1950s after the bombings of World War II arrived today in the building where their loved ones worked hard.
With tears in her eyes, Elena Laura Voicilă - daughter of political prisoner Nicolaie Voicilă, Cristian Alexandru Petre - nephew of political prisoner Nicolaie Voicilă, George Apollon Cristodulo - son of architect Ion Cristodulo, who coordinated the rehabilitation works in the 50s, Alexandru Puiu - his companion Apollon Cristodulo and Aurel Șeitan, member of the Association of Former Political Prisoners, Constanța Branch, stepped into the place where their parents and grandparents could never return. The memories were too painful for the 100 political prisoners forced to work on the renovation of the Casino.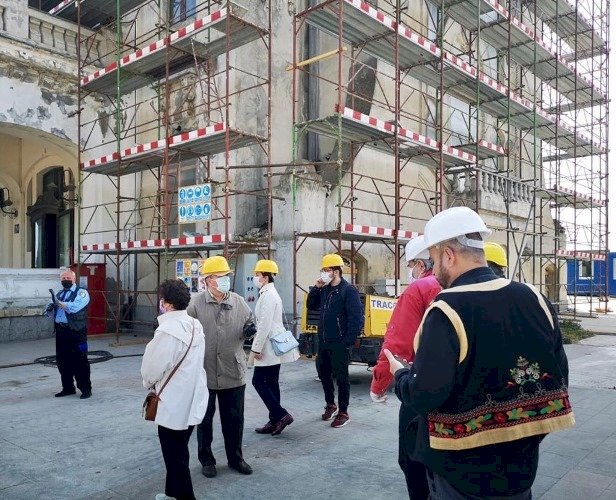 Elena Laura Voicilă, the daughter of political prisoner Nicolaie Voicilă, told us how she promised her father that she would come to Constanța and try to find all the messages that he and his colleagues built in the walls of the building: "My parents said this: do your best, as long as you live, to get there and retrieve the documents. I lived in a bubble, all my childhood I knew that political prisoners renovated the Casino. I didn't think that this aspect is not known in Constanța".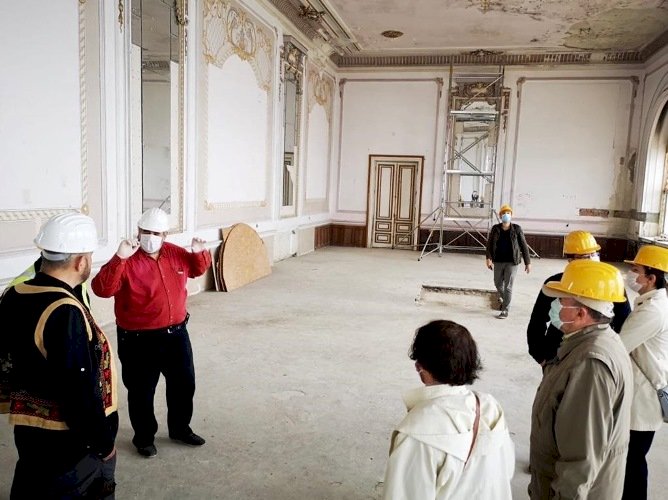 Still, after more than 70 years, dozens of messages are still waiting to be discovered.
"Finding this patch of sack is of colossal importance. This story is valuable for the Casino, it is valuable for Constanța, but also for Romania as a whole. I propose a framework for collaboration between three types of entities: the City Hall of Constanța, the Association of Political Prisoners and the Institute for the Investigation of the Crimes of Communism and the Memory of the Romanian Exile ", declares Apollon Cristodulo.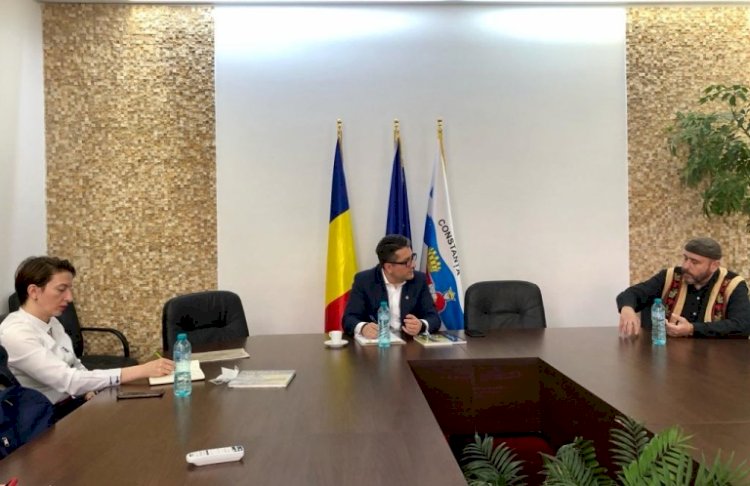 Along with the architect Radu Cornescu, the descendants of the political detainees spent some moments in the company of the mayor of Constanța, Decebal Făgădău: "I have all the openness for an institutional collaboration that works beyond the current leaders, and each of the three parties to contribute to writing of this new chapter in Constanța, in a place of beginnings. Beyond the personal dramas, the family dramas of those who worked there, it is an unknown chapter about our Casino and which, obviously, I would like to be capitalized on, exposed. We cannot heal the wounds of the past if we pass them over in silence. We need to talk about the life stories of these people. I think we need to treat these pages of history with due respect, in an iconic place."